I am back home from my trip to sister's town. Let me tell you how it was...
On the day I'd arrived, I was hoping to attend this food festival during which a new Guinness record would be set.
All about food! I had to be there.
Approximately three hours behind my plan, I arrived there excitedly. Leaving my bags but camera, I literally dragged mom, sister and her partner to the festival area - impatient at that point. As we approach, the music gets louder. Feeling festive... Imagining all the yummy food...
Wait a minute.
That's when I realized we're all actually standing on an almost empty festival area. There's plastic forks, empty plates but FOOD!
Apparently, it went all so fast. Just a matter of getting there 3 hours earlier - would I get a visual feast. Boo, no food tasting or fancy photos.
On a brighter note, we hold the record for the world's biggest open buffet for now. I found a website in my language and I was hoping to pass a link of its translated version but it didn't work well, or make sense in English. So, I'll just mention myself...
G

uinness Record For The World's Biggest Open Buffet to Kusadasi, Turkey 2009
Photo credit: Guinness World Records, http://www.guinnessworldrecords.com/tr/recent_records_4.aspx



400 hundred cooks participated in preparations of

1028

dishes - %90 percent of them being Turkish. Guinness director Kelly Garrett from London was present for the record attempt. Tasted all the dishes beginning from early morning hours, and granted the new record to Kusadasi, Turkey. (Shout out to

Tangled Noodle

here - Wouldn't we both wish to be in Garrett's place!) The previous record holder was Arizona, US with 601 dishes.


What an event!
Just before the trip, I've been to my neighborhood's weekly farmer's market with mom. Luckily it was such a bright and warm day to enjoy being outdoors. I took my camera with me, and captured freshness. We're able to get fresh produce for reasonable prices all the time - well, compared to other places - but somehow around this time of year; I can appreciate it all much more. The weather improves, so does the mood.

H
omemade Unripened Fig Jam


I was familiar with fig jam before, but I knew nothing about "how to make it" part. Mom got unripened figs at our recent grocery shopping at local farmer's market. The fruit didn't seem inviting at all... but I'm glad mom insisted on buying it. I made a collage to show preparation steps. Turned out quite easier than expected!




Mom let me learn it, I'll pass how she taught me.


Picture 1: Remove the stems using a knife

Picture 2: Make a cut on bottom as I show

Picture 3: Collect all figs (1 kg... makes app 2 lbs I think) in a bowl and wash

Unpictured: Pick a pot for jam making and fill with water two fingers above figs

Bring to a boil, remove the water and refill while figs are still in x 3 times(It's done because of figs being unripened)

The fourth time, fill water into pot just the same but this time add sugar too

Mom said that usually the measurement ratio goes 1:2 but we agreed not to use that much sugar this time, so 750 gr sugar went into pot (still so much for some out there... but there'splenty of DIY instructions online)

When it brings to a boil, add vanilla extract for a flavor boost and let boil till it thickens a bit naturally

Picture 4: Pour jam into glass jars while hot and let cool.

Picture 5: Whole figs oozing with flavor...


Enjoy!


G
limpses from a day I enjoyed a lot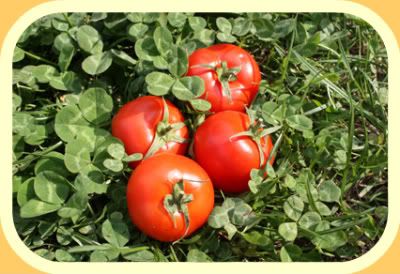 When mom and I were done with the grocery shopping, we took a different walking route home - glad we did. It was so warm and relaxing as we were passing through a small park, we sat on the grass to enjoy it. Meanwhile, I looked around and captured the invigorating.





Feeling quite hungry, we couldn't help snacking on some delicious bread & olive.

Oh zucchini...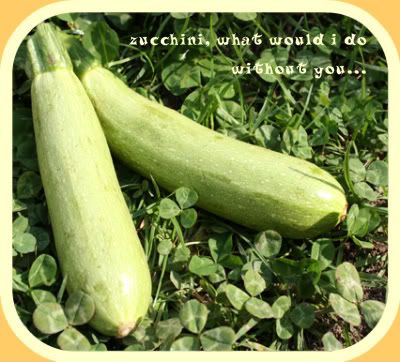 When we were rested enough, it was time for going back home. This daisy I found:




Now the water is quite weak... There's been times it's overflown during rains.




Looking at this... I was reminded of India memories in a flash. Back to 2006 summer now. My then roommate and I were staying in New Delhi, and that one day we took a trip to Old Delhi with all the historical sightseeing places in it. I am not quite sure where I took the photo below... Maybe Firoz Shah Kotla - but the point is, it's interesting how the brain works...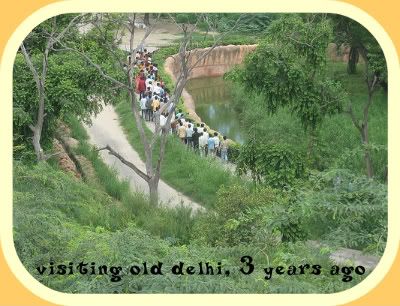 Walking towards home, I spot amazing flowers:




Take a trip somewhere near, with a lot of green... It's rejuvenating. I wish we'd have less apartments and more green in the city, but with the hills already being covered up with construction sites - any chance, any glimpse of green you get works wonders. And now I am reminded of the US visits, how my boyfriend took me to places.





I am glad there's a lot of things to miss.