Tonight I got all cosy, winter tea and baked chestnuts. I call this living in the moment.
Looking back... I've been working for four and half months now. Summer schedule part weekdays full-time and Saturdays part-time. Having switched to winter schedule, weekdays full-time and work every other Saturday. That makes a lot of working if you're on your first steady full-time like me, fresh out of university with no similar work experience beforehand. Keeping active is fun, but I miss being in more control. So, I've been trying to adjust to my new timing - it's okay for now. What's the big deal! Oh hello adulthood.
So when it was time for this religious holiday, I was very stoked - days of doing nothing? I'm in!
.. But I actually did something nice, hopping on a bus to visit my sister and her boyfriend. They live an hour and half away - but this would be my first time seeing them since I started working. Stuff gets in the way and this circumstance that salad whatever. You know.
It was a great idea though. Well, why the past tense... I'm still at their place. Whenever us three come together, you count on delicious food and having cosy leisure time together.
Those and we even took a half day trip to this cute little village I'll talk about, and share the photos of. First a glimpse of how it looks...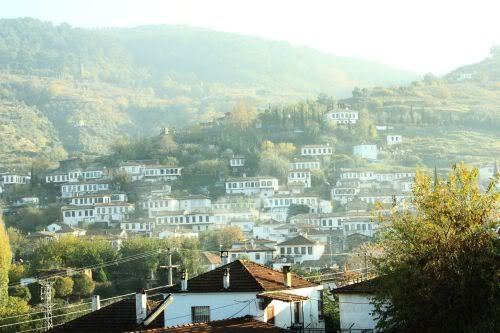 And while you're at it, you might want to
click here
for a brief history snippet of the village.
Beautiful little village on the hills, home for approximately six hundred inhabitants. Famous for its wine and olive oil. Women make "gozleme" traditional pastry made of phyllo and filling, and in little streets of the village, there's a lot of handmade stuff. Olive oil soap, clothes, souvenirs. But when you mention " Sirince Village"; you'll recall wine first.
Juicy wild strawberries...
Aside from the usual red wine, this village expertises on fruit wine. Black mulberry being my favorite. Well... many others would call it a favorite out of all kinds. Speaking of which, they make peach, strawberry, kiwi, blueberry, sour cherry, quince, apple, melon and blackberry wine. Mmm.
I wanted to take some home, and we were offered a wine tasting at this wine house. There we go...
The guy defined them all but I was so into my photography, I put glasses in order for my photo and I forgot which cup was what flavor. Recognized most of them - only having trouble with the berry flavors. Err.
I didn't want to leave the wine house. The moment I stepped in, I looked around and had this feeling, I must've been here before. So familiar I felt like I've known the place for years. This welcoming feeling... it blew my senses away. My eyes examined the room, and found happy.
A kind of place I would love to heal myself in, contemplate and ponder. Birth my child and spend a difficult winter. Write letters to whomever on the table made of rock, and burn them while playing with the glowing coal pieces.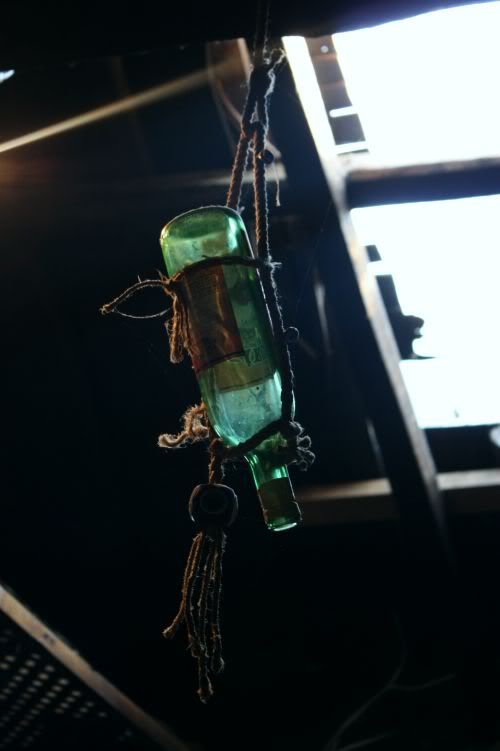 I had a lot of thoughts. Wine bottles on each wall. Distant, soothing music in the background. I let myself free in each breath. Acknowledging insanity while achieving a balance, indesribable.
I was different when we left that wine house. Different yet still same. Maybe re-integrated to a side of me I've been neglecting. I rename the place to introspection room. Do you have one?
We walked in narrow streets. One of them has led us to a beautiful little shop with good wine, olive oil and sour pomegranate sauce - of which we bought plenty.
Sister and her boyfriend were chatting up with the shop owner who turned to be a Cretan guy and I was looking around in the meantime.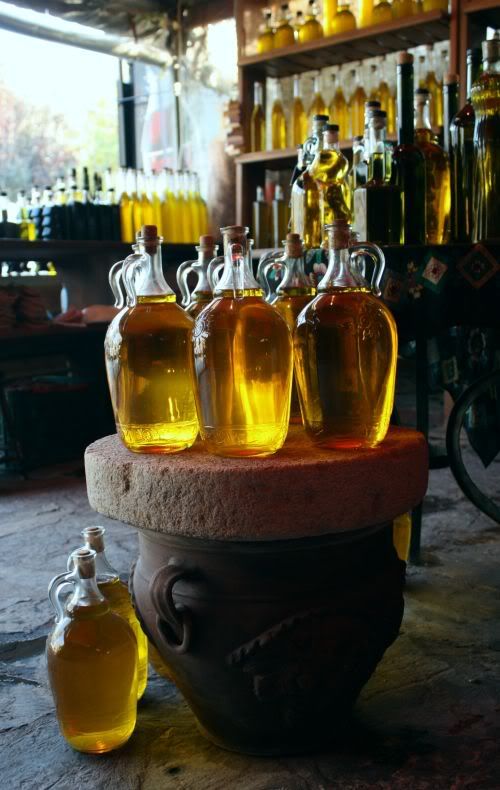 The olive oil loving Mediterranean in me screamed in high glee.
Finally made our way up to this restaurant, craving for some organic and pure village made food.
Stuffed grape leaves, and garlic yogurt with purslane.
Crowned the hearty rustic bread...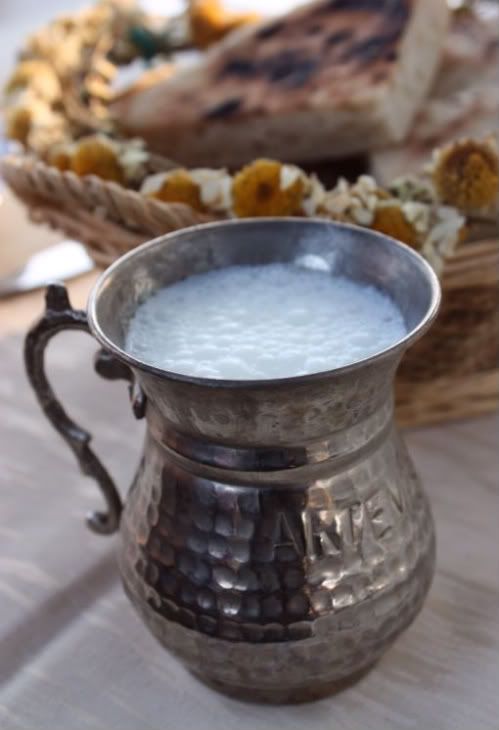 Refreshing healthy drink, "ayran"... served in traditional cups.
Tomorrow looking out of my window, I'll see this. Fewer leaves on the tree, more on the ground. But somehow, it'll be okay.